26.9.04 | The Horror In The Castle Kitchen
Gather round, gentle readers, while i recount the night of dreadful terror that befell me recently in my own home...
My own home, i say!
begins:
A storm is coming. I feel it in my blood. In my bones. I shiver, and wrap my long coat around me tighter pulling the collar up to ward off the worst of the fierce chill winds, that even now are pulling my slender form around. Briefly i gaze up into the night sky, seeking a hope of starlight beyond the gloom of these heavy-laden rainclouds.
Nothing.
I step away from the battlements and gatehouse as the first freezing raindrops bite into my face.
Walking swiftly across the courtyard towards the light of the kitchen, my eyes are drawn to something fluttering 'gainst the kitchen window. Why, 'tis a large Deaths-Head moth. An
Acherontia Atropos.
It is struggling valiantly with the wind and driving rain. It is dying. Unless... in a burst of sudden sympathy for the creature, i quickly catch it in my cupped hands, struggle awkwardly with the kitchen door and release it onto a nearby cupboard. I am not overly fond of insects in my kitchen at the best of times, especially the fluttery kind, so i am surprised at my charity.
It seems to be resting for the moment. I lean in a little, the more easily to study it's beautiful and fragile wings and body. Gerald (for so i have Christened him. Obvioulsy a "him") warily stares back at this giant of me. I do hope he's sufficiently grateful enough for this sanctuary to not trouble me while i prepare my evening meal (or "Tea" as we Sykers call it).
Gerald-Moth barely moves, while i set about preparing myself a yummy salad. Carrots: check. Onions check. Lettuce and other crap: checky-check. I gingerly pull the carrots out of the fridge, and reach for an onion.
The phone rings.
Distracted, i head into the lounge to answer. Not so distracted that i don't shut the kitchen door to prevent Moth wanderage, though.
It's Pumpkin. We have a brief but lively discussion about what should be done with my body once i'm dead. The conversation ends with me regretfully informing her that she'll have to sort out the pulleys and levers with the taxidermist herself, if that's what she really wants... but more on that another time...
I head back into the kitchen, wondering idly how Gerald is doing..perhaps he's peeling the onion in gratitude for my saving his mothy life... Upon opening the kitchen door though, i immediately sense that there is something terribly wrong.
And then a wave of hatred washes over me, so thick and intense that i am left retching and gasping for breath. Brought to my knees by it's sheer ferocity. Aaaa!
I sense their presence, then. Their malevolent aura, reaching out to consume all life. The warm kitchen air must have roused them. Damn my foolishness. I must think quickly. Or all is lost!
What to do? This is a fine pickle i'm in and no mistake. But luck seems to be with me, for the moment. I am not yet under aerial assault, nor a direct mind onslaught so they must not have yet become aware of me. Making a mental note never to underestimate the forces of darkness again, i settle down and calmly assess the situation.
I need a weapon. If i recall, i'd left a very sharp knife on the worktop. That would do the trick. I risk a glance. Yes! But
Nooo!-
my enemies ares sitting 'tween me and their destruction and my salvation!
Then i remember Gerald.
New plan!
"Distract them!" i yell enthusiastically to Gerald, and leap into action.
Pirouetting with the grace and skill you'd only find in an Aardvaark, i dance my way along the kitchen shelves, and somersault perfectly, to land in a twisted heap of cracking bones, erupting fountains of blood and twitching ganglia. Ah, i forgot about the kettle.
Oh, well, but my prize is within reach and i set upon my nemesis with vigour, my blade disdainfully smoking with bloody execution. Singing my battle chant; "Caangechewaddamayed..."
No quarter is asked. None given.
At last i am done. I gaze wearily at the heavily mutilated bodies of my foe. It was a long vicious struggle. Could've gone either way, i think, philosophically.
"Bloody carrots! They're always getting ideas above their station. Hey, Gerald- Ya wanna bit o' carrot?" I bloodily wave a small chunk of very dead carrot at Gerald, who has very nobly not moved an inch during the whole confrontation... now there's a moth who likes to stand his ground...
(look, i was
bored
, ok?!? i thought it would be fun to write about my heroic confrontation with the carrots. It's not like i haven't
warned you
about how dangerous they are... you'll thank me one day. No really, you will! I deserve a medal!)
S.

8 comments :.
25.9.04 | Youuuu arrrre feeeeling verrr zzzsssleeepyyy
Nyom nyom nyom...
*groan*
(followed by)
*pathetic groan*
(and then!)
*even more pathetic groan*
Following a long night of trying to add some mods to my blog. And failing. Despite a very generous amount of patience and time from the efervescent Tam (thank-you, dear heart, even though it didn't work, and left me rather despondent for, oooh, half an hour...i at the very least owe you a boon)...
And then not being able to sleep. At all. And then a long day of shopping for food and a bloody mouse for fussy other computer... and then
still
not being able to sleep... i thought i would finish this elaborated story that i've been working on...
Except. i'm too tired. And irritable. And can't concentrate. Except on bizarre little things, like the fake grain effect on my desk, or patterns in dust motes as they float in front of my screen.
So i'm just gonna sit here. And wait for inspiration. Or sleep. Or anything... anything at all...
...time passes...
Did i tell anyone i wear mocassins and a kimono when lounging around the house? No? Ah well, there you go...
...time passes...

9 comments :.
23.9.04 | Her
Bellezza
May 6th 1991
Running spinning haywire
Early morning drinking tea
On a garden bench; dew
Upon the grass (and i'm
So tired) catching blossom
From trees!- white and pink.
To be children again.
No.
The moment is lost
In shivers; step into
Sunlight and warmth
And tranquility
I rest
And watch you
Chasing and laughing
Together, yet apart
From me. In love,
But only with love

And finally
In the noon-time
when you sleep
I touch your face,
Bid you farewell
And i am gone.
Carrying blossoms
Like memories
Of a morning
In the spring sun
-The Saturnyne. (May 1991)
three there were. two remain. one picture only.
three.
two.
one.
go!

9 comments :.
21.9.04 | Sex Test! (100% accuracy guaranteed)
...Unless your name begins with a "C" and then unfortunately you need the "What Root Vegetable Am I? " quiz.
... i did have to take it a few times... just to be sure... i guess it's only about 33% accurate if you're a Saturnyne...
Us Saturnynes are a strange breed, y'see... not of this Earth... WE make love through bold use of tentacles and spores...
So far i have fathered many perennials at garden centres, and "had" the odd squid off the South coast... just hope the Child Benefit Agency don't come knocking... it'll all get very complicated...
=}
"proper" post due soon as i get my otherpc sorted... it's being a bastard, an' i've given it a good talking to...

13 comments :.
14.9.04 | Things i Nicked From Singlefin (part 1)
[ series 1 ]
Name
The Saturnyne
Birthday
9th of May sometime A.D... despite what Tam says... hee!
Birthplace
My bedroom. My home. Harle Syke
Current Location
My Lounge
Eye Color
Hazel
Hair Color
Dark Brown
Righty or Lefty
Amby
Zodiac Sign
Taurus
Font
Sage or Tengwar
*.*.*.*.*.*.*.*.*.*.*.*.*.*.*.*
[ series 2 - your favorite ]
Music
Indie (see profile for specifics)
Cartoon
Will o' the Wisp
Color
Rust (and black if we're not being pedantic)
Car
I walk... wouldn't mind a moped or a Vincent Black Lightning though...
Slushy Flavor
Cranberry
Magazine
Private Eye
TV Show
Spaced
Song at the Moment
NYC by Interpol; (and then) ; Desolate Vision by The Latecomers
Language
Poetically licensed English
Spice Girl
Any. Do i get a choice of weapon?
Food & Beverage
Omelette and a nice salad
Subject in School
Avoidance
Weekend Activity
Meeting Pumpkin for coffee
Frozen Yogurt
Never tried it
Roller Coaster
Aah! Ah! ah! Aaaaarrrrghhhhh... etc. ...AAAaaaaarghhhhhhhh!!!
*.*.*.*.*.*.*.*.*.*.*.*.*.*.*.*
[ series 3 - what is ]
Your most overused phrase
Bollocks! Fuck! Wankaah! Arse! Arsy Bollocks! Bollocks!
First thing you thought when you woke up
Bollocks!
Last image/thought you go to sleep with
Bollocks! erm... NOT an image.
First feature you notice of opposite sex
eyes. then lips. then an all over job (viewing) with outright lechery.
Best name for a Butler
Wank. Or Lucy.
Wussiest Sport
For me. Sport is all about failure to get picked at school games. Especially when one scores nine goals the previous week. Fuck sport!
Your best feature
Physical; my eyes. Mental: my sense of humour
Your greatest fear
Losing Pumpkin and growing old alone.
Your greatest accomplishment
loyalty and love in the face of adversity
Your most missed memory
sitting on a garden bench somewhere on May 6th 1991 (d'ya wanna see th' poem?)
*.*.*.*.*.*.*.*.*.*.*.*.*.*.*.*
[ series 4 - you prefer ]
Pepsi or Coke
Argh! Fizzy drinks! Avoid! Avoid!
McDonald's or Burger King
See Spice Girls question above
Single or Group Dates
single
Adidas or Nike
gimme sneaker pump type things any day
Chicken nuggets or Chicken fingers
nope. don't think so.
Dogs or Cats
cats. CATS! Caaats!
Rugrats or Doug
what a bollocks question!!!
Single or Taken
tricky question that sometimes... but single
Monica or Brandy
umm... Barman, mine's a double Monica! Nah, brandy.
Tupac or Jay-Z
Tupacs already dead, isn't he? So Jay-Z... with ambient muzak through heart
Shania Twain or LeAnn Rhymes
i'll do 'em both for ya. Laser scoped rifle ok with ya?
Lipton Ice Tea or Nestea
This is England! We'll have none of that foreign stuff here, thank-you!
One pillow or Two
two. or one. mebbe none.
Chocolate or Vanilla
choccie
Hot chocolate or Hot cocoa
mmm... tricky one... can i have both?
Cappucino or Coffee
coffee
*.*.*.*.*.*.*.*.*.*.*.*.*.*.*.*
[ series 5 - do you ]
Shower everyday
yes
Have a crush
yeah... millions
Think you've been in love
i KNOW i have. So feck off with yr smarmy question
Want to go to college
not again... but then i DO wanna learn Spanish
Like high school
fuck right off!
Want to get married
oh yes.
Type correctly
Hahahahahaha!
Believe in yourself
no
Have any tattoos? Where
yeah, on me knuckles i have "Left" and "Righ"
Have any piercings? Where
well once i had a sharp fragment of glass thrust rather hard into my right eye. Ansd also... mmm, no i don't think i'll talk about the other incident...
Get motion sickness
depends if i've eaten or not... if i haven't, then yeah
Think you're a health freak
no. yes. no
Get along with your parents
yes. no. yes, i love them
Like thunderstorms
Yes. And Thor is a neighbour. (true!)(No-really!)
*.*.*.*.*.*.*.*.*.*.*.*.*.*.*.*
[ series 6 - the future ]
Age your plan to be married
any
Number and names of children
Elanor, Melicent (Of course they're gonna be girls! Haven't you seen what little shits the boys are!)
Where will you be at age 20
nowhere. nowhere at all
Dream wedding
my local church. Then down to Singlefins favourite beach for some beach fun. Heyyy, Dude!
How do you want to die
i don't care. i just want it to have some meaning to someone
Dream job
photographer of artistically posed naked women
Country you'd like to visit
New Zealand. Canada. Iceland. in random order
*.*.*.*.*.*.*.*.*.*.*.*.*.*.*.*
[ series 7 - opposite sex ]
Best eye color
don't care
Best hair color
still don't care
Short or long hair
nope. not caring
Best height
equal to or shorter than me
Best weight
around mine... i'm around ten stone (and please don't ask what a "stone" is. Ok it's a dozen pebbles)
Best clothes
whatever she's happy with. i only care about the person wearing them
Best first date location
anywhere. If it's right we'll make our own entertainment
Best first kiss location
oooh! (Wicked grin.)
*.*.*.*.*.*.*.*.*.*.*.*.*.*.*.*
[ series 8 - other ]
Last time you slept with a stuffed animal
peversions? With stuffed animals? Good idea!
Rings before you answer the phone
anything under 5 (If i were you, i'd not let it ring beyond 5. Trust me on this...)
What's on your mousepad
No mousey mat here! We use mind control and sweetie prompts
How many houses you've lived in
What do you mean by "lived"? Exactly?
How many schools you've gone to
What do you mean by "gone to"? Exactly?
Bedroom carpet color
black. mainly
Shave your head for $5,000?
no problemo. i'll shave everything for that amount! Bring me that expensive camera NOW!
Stranded on a desert island. Take three things. No people
The Biography of Manuel by James Branch Cabell (i'm cheating here). A solar pwered ipod full of all my albums. Solar powered laptop with internet connection
Best time of your life so far
Bulgaria; Pumpkin-Time =]
Aah, the joy of indecisiveness!!!

15 comments :.
11.9.04 | The Proms (The Last Night)
Watching the telly earlier, and happened upon the BBC's "Last Night Of The Prom's", live from The Royal Albert Arse. Jaw dropping stuff.
"The Proms" for all foreign readers of this blog, is a season of classical music, run by the BBC, that lasts for several weeks, and culminates in an evening of rounding up all the inbred abominations of the upper and middle classes and letting them out of the secret castle rooms of shame for the evening, so they can watch an orchestra playing all the classical "hits"... or something like that...
Haven't seen so many inbred toffs and inbred wannabe toffs all in the same place together, in like, well it must be exactly a year...
And why are they all bobbing up and down? Why? Why? In God's name,
Why?
It seems to me, that not only have they been shagging their nearest and dearest, but that somehow, they've been doin' the rounds in the local seabird colonies, too! Ye've surely seen the wildlife prog's, where David Attenborough whispers cheerfully along the excreta strewn clifftops, surrounded by mad Gannets ritually bobbing and waving their beaks to each other as they take turns feeding their chicks vomit, right? (With a straight face, too. A-mazing guy!)
Same difference...
just less vomming. Or maybe more. I dunno... there did seem to be a few lush people there (Lush= drunkard... also name of fab indie band from several years ago). Alas that they didn't show any of that... i definitely think it would be worth the license fee to see all these middle and upper classes vomming rhythmically into their childrens upturned, expectant and greedy faces! Oyes!
And bobbing! Skillfully out of time to the music!
Hysterical.
Can't wait for the next one.
Only 364 days to go...

9 comments :.
| Regal Pussy. (chillin' by the fire)
Charlotte
taken with 3200 speed film
She's small an' cute an' well 'ard!

10 comments :.
| Mad Pussy Luxuriating
Prudence
...using a Canon EOS5 slr

She likes rubbing up against things... or did when she was alive... *sigh*
Check those teeth out! Barmy cat!

5 comments :.
| Noble And Heroic Pussy
Jude
...and also developed by Yours Truly
Jude. Twin brother of Prudence. See the heroic pose... He knows how to present his best side to the camera, does Jude. The only cat i am aware of who catches bats... unique technique, too... runs up tree with snoozing bat in... runs along branch with blissfully unaware and chillin' out bat "safely" tucked underneath. Drops off branch and grabs bat on the way past... cue much unhappiness on bat's part...
Gettin' on a bit now. All cats owned by wonderful friend Lian... along with five others... dunno how she does it! All that
AND
coping with useless-round-the-house-boyfriend!
The Saturnyne is blessed with many wonderful friends, he thinks. Amazing, really, when you consider what a pain in the arse he is... frequently...

6 comments :.
7.9.04 | My Band Tours- Go See Them...
... Or i'll fucking kill you!
Ok... mebbe i won't...
Actually i won't have to, because if you ever missed them, and then one day realised that what you'd missed was the most astonishing and moving performance of your worthless and meaningless existence, then you'd kill yerself anyway. I promise.
Of course i'm talking about
American Music Club
, here. If you're a regular reader of my site, then you'll remember my previous post...
Reasons to love A.M.C.
1. Their singer and songwriter, Mark Eitzel. Here is a man who encapsulates all human love and joy and suffering. This is a man who has actually lived his songs. And during gigs he plays them out for
you.
This man has actually bled onstage for his performance, and he didn't even notice! I watched him practically destroy his voice for his audience one night, when he was suffering from a severe throat infection. We the audience wept with rapture at the beauty he created for us.
And then he apologised.
for not singing so well. He's a fucking god amongst men. He doesn't have just one muse- he has ALL of them!
2. They sound like all of your favourite bands ever. And none of them at all. Using every music genre available, from blues to jazz to rock to
every
thing... and they still have their own sound.
3. Who else could write a desolate lovesong song with a title like "
What Godzilla Said To God When His Name Wasn't Found In The Book Of Life
"? Eh? No-one!
4. ditto:
Johnny Mathis' Feet
5.ditto: the self-effacing
In My Role as the Most Hated Singer in the Local Underground Music Scene.
6. And who else could have the skill to use a chorus like this:
"The world is held together by the wind
That blows through Gena Rowland's hair".
and make it just about one of the most aching laments to love
that you've ever heard?
7. Sample song lyrics: A song from their new album. Loss and dying love has never sounded so profound, or so painful... if you actually go out and buy the new album, called "Love Songs For Patriots" and actually listen to it then you'll understand that these mere words cannot convey the beauty of it...
Myopic Books

One day
I left my room in the evening
It was freezing, a sidewalk shining
But it was okay - I wasn't lonely
I wasn't no one, I was just hoping
for a bookstore, like the one I prayed for
and the music they'd play there
would be Dinosaur Jr.
and the people who worked there
would be super skinny
and super unfriendly -
and that would make me happy
That would make me happy

And what really kills me, is I'm only lonely
when I talk to you, yeah I should have told you
I just can't handle, your endless sorrow
All I wanted from you
was some tomorrow
But it's okay - I'll find a bookstore
and buy Saul Bellow
and one about old ruins
for my mother, You never met her -
she liked Manhattans.
they taste like mouthwash
she understood how to be
alone, all alone
All alone

Maybe the worst is over
Maybe the worst is over
Maybe the worst is over
Maybe the worst is over

One day
I left my room in the evening
The sun had just gone down,
but the sky was still shining
and not even the stars out,
up in their heaven
could throw their ashes
on the blue still burning
over this ugly city -
and that makes me happy
and that makes me happy
and that makes me happy
that makes me happy.

8. i have just been given this news by their management:

"Love Songs For Patriots" has just been released in the UK and Europe by Cooking Vinyl - So far the response has been overwhelming; 5 star/Album of the Month in Uncut, 4 Stars in German Rolling Stone, 4 stars in The Guardian, 9 out of 10 in TNT, 8 out of 10 in Classic Rock. I guess you can say the critics like it?"

9. Look, just fecking go out and buy the damn thing, ok? And then check out their website and see if they're touring near you... i am also reliably informed that they're touring in the U.K. later in the year too...

10. And if having bought it, you find that you don't like it, don't come whining to me because you have a small pebble for a heart!

11. Um, you don't think that was too passionate a list, do you? Didn't go over the top, did i?
(grins embarrasedly). Well they are my band. An' i love 'em with all my band-lovin' heart. More importantly, i wanna share that with you who read this misbegotten website.

12.Take care. One and all. The Saturnyne loves you too, in his way.


4 comments :.
| "Harle What?" "Harle Where?" Harle Syke Dammit!
(Free stalking map included with this post! Yaay!)
Never heard of Harle Syke, have you? Think it's a mythical place, somewhat akin to Atlantis or Camelot or Milton Keynes, perhaps?
Well th' Saturnyne will explode this mythery and ignorance of his home right in yer face, rather like the "
money shot
" in a top porn film. And he will show you where he lives, an' mebbe not in this post, but certainly in future posts he will expound on the
heritage
and
culture
of his little part of the world... with as straight a face as possible...
Firstly. Maps:
I live in the county of
Lancashire
, in the North West of England.
Here's another lovely
map
, if you look a little north of the city of Manchester you will see the milltown of
Burnley
. I live in a village suburb of Burnley. Well, when i say "live" i really mean erm "exist"... in the vaguest possible sense...
Here's a funky aerial view map of Harle Syke. It zooms in and out in a most saucy fashion. (If the map doesn't work for you it's probably because of... er, technical stuff).
Map map map!
(This last map seems to work and then not work.. sometimes saying that "there are no aerial photographs of this area"... but it lies.
It Lies!
Or mebbe not, as looking at the map it seems to be in the middle of the Atlantic or something. Ok. Try this:
Maaaaap!
and ignore the redcircle, because it's sooo wrong. Bloody map-maakers!)
Notice the pleasant greenery and nice little river running along the bottom. My castle is situated somewhere near the centre near the church and the mill. The Saturnyne spent a very pleasant childhood in all these places. Ahhh, One reminisces even now...
Secondly... ah... well there is no secondly... mainly because it's past my bedtime, and mainly, all i really wanted to do was show that last funky map.
So proof that Harle Syke really exists... unless i made all these webpages up in a gigantic hoax...
PS: shame on you for clicking on that money shot expecting who-knows-what-kind-of-sleaze?!?! You pervert! You wait 'til i tell your mum! This is a nice decent website. We'll have no shim-sham here, thank you very much!

7 comments :.
3.9.04 | Rose For a Lady (Who?)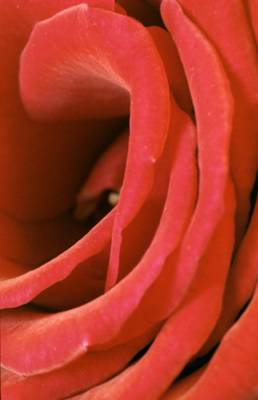 The Saturnyne's Rose

17 comments :.