13.8.04 | Emperor Who???
"
At the pre-emptory request of a large majority of the citizens of these United States, I, Joshua Norton, formerly of Algoa Bay, Cape of Good Hope, and now for the past nine years and ten months of San Francisco, California, declare and proclaim myself Emperor of these U.S., and in virtue of the authority thereby in me vested, do hereby order and direct the representatives of the different States of the Union to assemble in the Musical Hall of this city on the 1st day of February next, then and there to make such alterations in the existing laws of the Union as may ameliorate the evils under which the country is laboring, and thereby cause confidence to exist, both at home and abroad, in our stability and integrity."
- Norton I,
September 17th, 1859
With this proclamation, the first of many, did Joshua Abraham Norton declare himself Emperor of the United States and Protector of Mexico.
As a couple of people asked me who or what this Emperor Norton was in my profile, i thought now might be a good time to answer.. a little... first of all here's a picture of him:
Emperor Norton&nbsp
Doesn't he look fabulous? If that man was
my
emperor, i'd not complain!
I first came across His Noble Majesty in the pages of the Sandman comic; his was a rather beautifully told short story called "Three Septembers And A January" and was centred around a wager that Dream had been become embroiled in with his siblings... you should read it. It's... different...
And so, when i arrived on the internet, this extraordinary "Eccentric" as some might vulgarly call him was practically the first thing i searched for... after the porn of course... actually he came several months after the porn... i mean i
really
had to "research"
everything
... um, there sure are some weird tastes out there... kinda makes me feel sorry for the Marquis De Sade; whom i reckon would have been directing the stuff with glee if he'd been around today...
*ahem* moving on...
there are several sites about him. Most of which you can find here:
The Emperor
and it was whilst perusing these webpages that i came across a particular story, which i plagiarize quite cheerfully from
here
because it's well told... ah, and saves me the time of re-writing it.
"One night a gang of vigilantes gathered for a pogrom against San Francisco's Chinatown. All that stood in their way was the solitary figure of Norton. A sane man would not have been there in the first place. A rational man would have tried to reason with them. A moralist would have scolded them. A man as daft as Norton usually seemed would have loudly ordered them to cease and desist in the name of His Royal Imperial authority. All such tacks would probably have been futile, and Norton resorted to none of them.

He simply bowed His head in silent prayer.

The vigilantes dispersed".
And yes it is a true story, despite the apparent weirdnesss of that particular site. Like i said, i could follow such a King anywhere.
It kinda reminds me of
this
man, still unknown i believe(Although if anyone can put a name to him, i'll be dead chuffed. Names are important: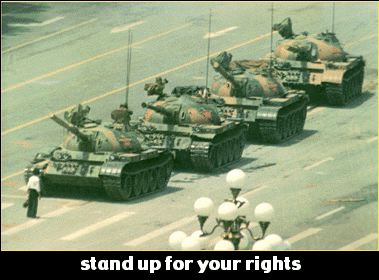 Ah well, there's so much more for you to find out about this extraordinary character. hope this posting encourages you all to seek him out for yourself.
Norton I, the first and last Emperor of America.

9 comments :.